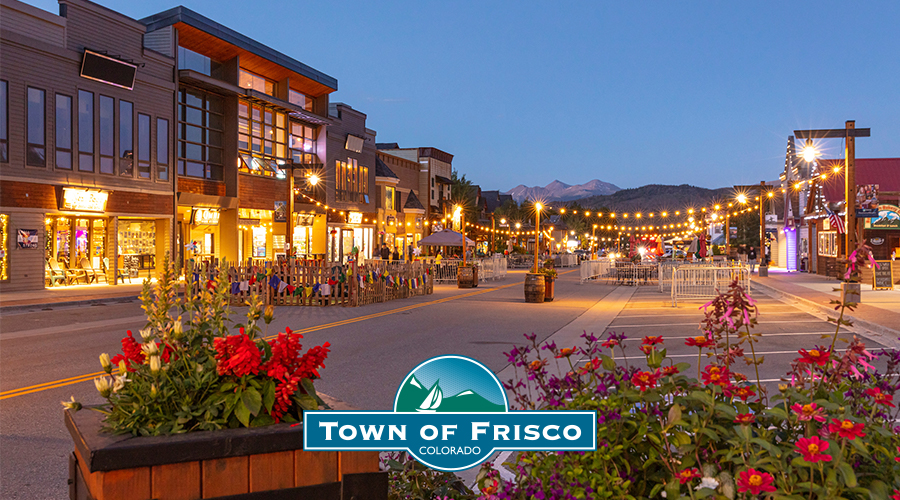 Frisco Business Assistance Grant Programs - Deadline Extended
During a special Town Council meeting on December 21, 2020, Frisco Town Council approved an emergency ordinance, which dedicated a total of $500,000 to two business grant programs, the Frisco General Business Assistance Grant Program and the Frisco Business Innovation Grant Program.
Businesses may apply for both grants if eligible.
The Frisco General Business Assistance Grant Program is a tiered program designed to help businesses who need the most support. Grant funding is based on loss of gross revenue or sales from January 1, 2020 through November 30, 2020, as compared to the same time frame in 2019, and business rent or mortgage amount. The General Business Assistance Grant Program offers grants from $2,500 to $10,000.
The Business Innovation Grant Program is intended to support businesses, which have been innovative during the pandemic and pivoted quickly to adapt to public health orders. The Innovation Grant offers up to $5,000 per business as reimbursement for expenses incurred for structural and/or technical improvements.
New Deadline
During the February 9, 2021 Town Council meeting, Council approved an amendment to the resolution, which established the Frisco Innovation and General grants, extending the grant deadlines for new or incomplete applications to March 31, 2021.