May 5, 2021 - Summit County Moves into Level Green
Effective May 5, 2021 at 12:01 am, Summit County will move to Level Green. This change is significant, removing most restrictions and allowing businesses to operate at 100% capacity.  However, there will still be mask requirements and physical distancing in specific situations.
Learn more about how this affects you and your business below.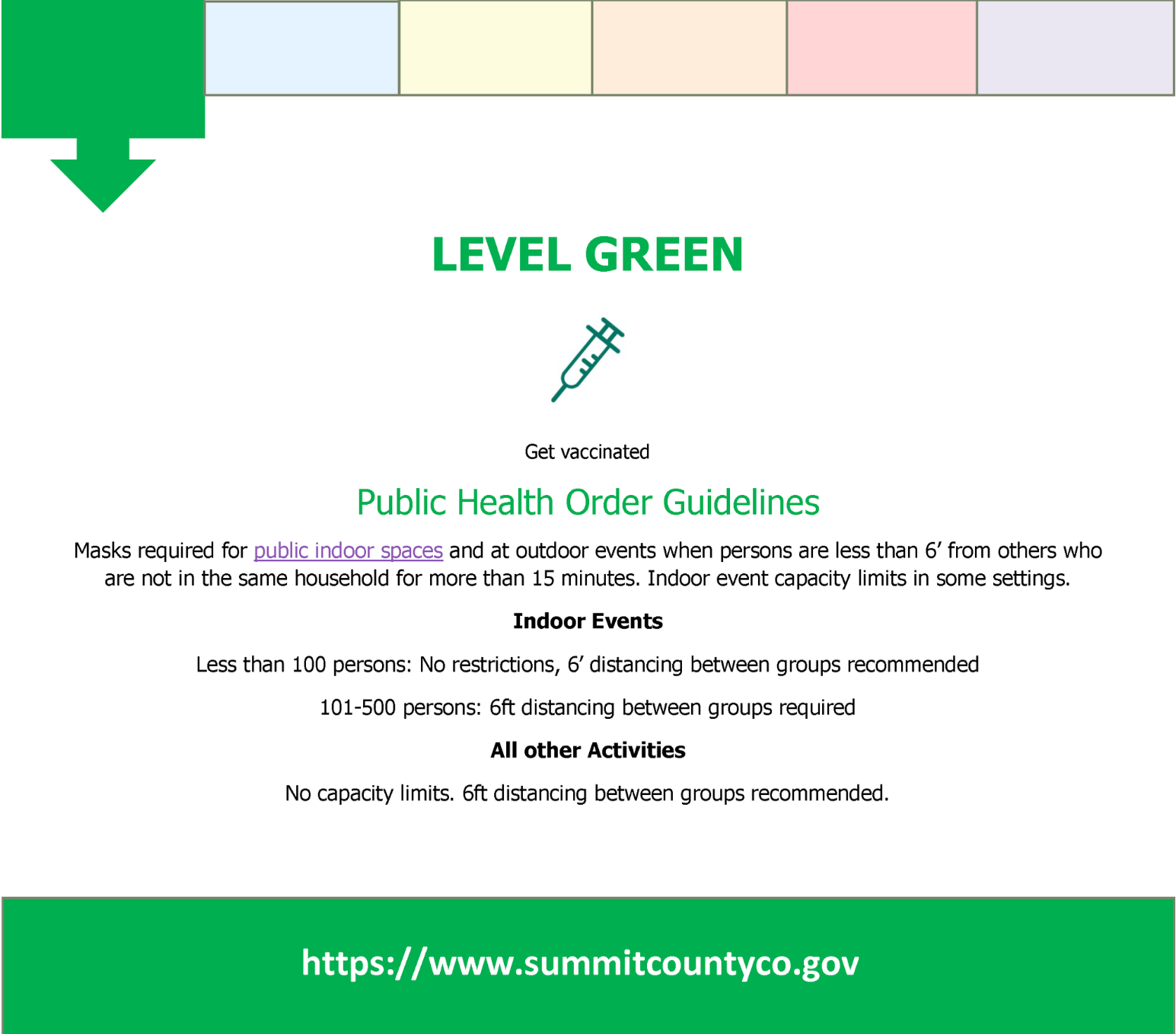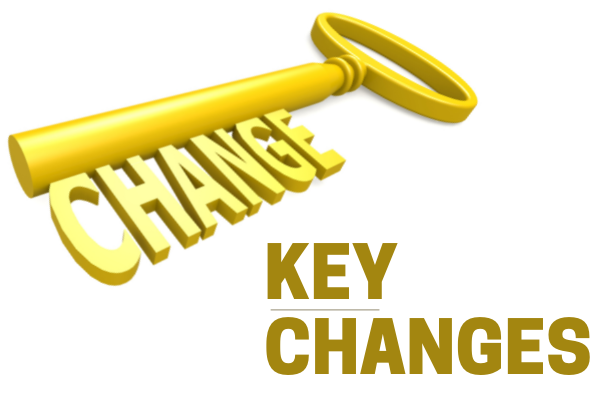 *   The Summit County Physical Distancing Protocol (PDP) is no longer mandatory for businesses but employers are still encouraged to use the protocols as guidance and are required to prevent staff from working if they are experiencing COVID-19 symptoms.
*   The 5 Star Program is no longer available in Level Green as there is no longer an option to "level up" beyond Level Green. Businesses are encouraged to continue with some of those protocols such as enhanced ventilation even though they are no longer mandatory.
*   Significant clarification was added for the use of face coverings (see below.)
Face coverings are still required for public indoor areas, businesses open to the general public, and at outdoor events when individuals will be within six feet of each other for more than 15 minutes, for example an outdoor concert or a parade.
Face coverings are NOT required in the following situations:
A band playing at a local bar does not need masks as long as the audience is more than 25 feet away,
Alone, or with others from their household, in a room in a public indoor space such as a sauna or exercise room,
Private meetings or workplace spaces where all persons are vaccinated and the public does not have access,
Physical activities such as swimming, wrestling, spirit or other sports where helmets/mouth guards interfere with the mask and wearing a mask poses a physical or breathing hazard to the wearer.
Hearing-impaired or otherwise disabled or who are communicating with someone who is hearing-impaired or otherwise disabled and where the ability to see the mouth is essential to communication,
Receiving a personal service where the temporary removal of the mask is necessary to perform the service,
Entering a business or receiving services and are asked to temporarily remove a mask for identification purposes,
Actively engaged in a public safety role such as law enforcement, firefighters, or emergency medical personnel that prevents the user from safely wearing a mask,
Officiating or participating in a life rite or religious service where the temporary removal of a mask is necessary to complete or participate in the life rite or religious service,
Giving a speech for broadcast or an audience, if the audience is at least 25 feet away from the speaker. The audience members must wear masks.
At this time mask wearing requirements for public venues like restaurants, retail, personal services, personal fitness providers, etc.. where the public is invited and expected or at indoor events will not be relaxed based on vaccination status of business staff or attendees/customers.