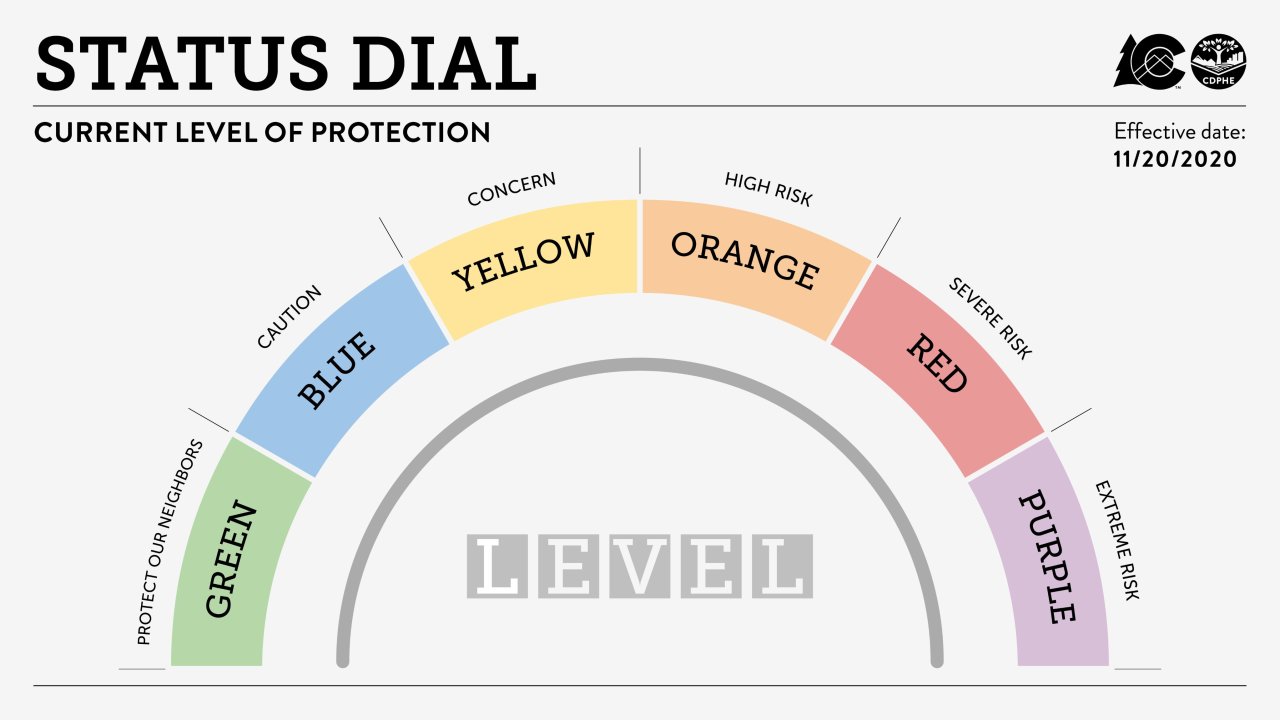 Governor Polis announced changes to the State's dial framework today that include introducing new Level Red - Severe Risk and Level Purple - Extreme Risk categories. The new framework goes into effect this Friday at 5 p.m.
The Level Red restrictions include the following:
Personal gatherings: No gatherings among multiple households
High-risk populations: Very strongly advised to stay at home
Restaurants: Indoor dining closed. Take-out, curbside, delivery, and to-go service permitted; outdoor/open air allowed only with single-household groups. Last call is 8 p.m.
Offices: Reduced to 10 percent capacity, remote work is strongly encouraged
Gyms/fitness: Reduced to 10 percent capacity, maximum 10 indoors per room; outdoors in groups less than 10. Reservations required.
Group sports and camps: Virtual, or outdoors in groups less than 10
Critical and non-critical retail: 50 percent capacity, with increased curbside pickup and delivery encouraged. Dedicated senior and at-risk hours encouraged.
Personal Services: 25 percent capacity, 25-person cap
Schools: In-person suggested for K-5; hybrid or remote learning suggested for grades 6-12
Child care: Open, with standard ratios.