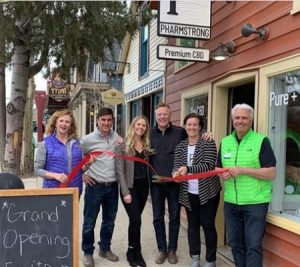 Breckenridge Chair:
We are currently looking for a Breckenridge Chair person. If interested in a leadership position, please reach out to:
Cheri Ryan, Membership Director
Exit 205 Chair:
Lori Gleason
lori@greenleafdesignllc.com
Frisco Chair:
Mark McManis
Mark@OurSummitHome.com
Summit County boasts some of the best year-round recreation in Colorado and with it, a thriving business community. Within close proximity of five major ski resorts, and home to six unique towns, the Summit Chamber is committed to balancing the needs and unique circumstances that each of our mountain communities face.
Under the Summit Chamber umbrella, we have created chapters within each of our communities. These chapters are committed to identifying and addressing the needs of their particular communities, while simultaneously working together to unite our organization and county. This structure enables each Chapter to support events and activities that are right for their unique community. It also gives a stronger, more focused voice within each governmental entity.
The Chamber currently supports the Breckenridge, Exit 205 (Dillon and Silverthorne), Frisco, Copper Mountain Resort, Keystone Neighbourhood Company and Summit Independent Business Alliance Chapters.
A portion of your dues will be allocated to the Chapter where your business is located. If you prefer to designate a different affiliation, please contact Cheri at cheri@summitchamber.org.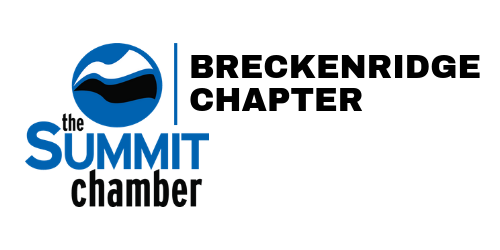 Will Resume in 2022! Stay tuned!
Usually meets the 3rd Wednesday of the month from 12:00 p.m. to 1:00 p.m.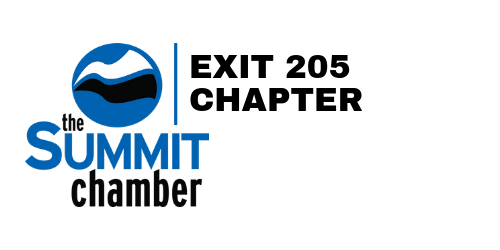 Will Resume in 2022! Stay Tuned!
Meets the 2nd Tuesday of the month from 12:00 p.m. to 1:00 p.m.
Membership and New Business (2 – 3 members) – reach out to new businesses on behalf of the Chamber.
Volunteer Opportunities/Events (5 – 6 members) –

Volunteer Lead - Present volunteer opportunities to the chapter, organize volunteers, and execute volunteer activities. Chairperson to report to the chapter each month with updates.
Mixer Lead – Each Chapter will be responsible for planning one to two mixers, or other business related activities, in coordination with Chamber staff, to insure that the calendar of events does not overlap, and that events can be effectively and successfully executed.
Local Business and Ribbon Cuttings (5-6 members) - Connect with new businesses to become chamber members, execute ribbon cuttings for members, outreach for existing businesses and provide feedback and support where needed. Chair person to report to the chapter each month with updates. 
Government/Town Representatives (1+ person*) -Connecting and reporting back to Chapter with updates of town events, government updates and local information. Town Representative to report to the chapter each month with updates.
Legislative Affairs Representative (1 member) - Each Chapter will supply one member to serve on the Summit Chamber Legislative Affairs Committee. This representative will serve as a liaison between the Chapter and the Legislative Affairs Committee, ensuring that proper advocacy and oversight is happening at the local level.
Leads Group (1 member)- Connects chapter members with tools and lead opportunities. Meets once a month and may be limited to one person from each business category. Chairperson to report to the chapter each month with updates.
Scholarship Committee (3+ members) - Coordinate, select, distribute and follow up with scholarship awards for Summit High School Students. Chairperson to report to the chapter each month with updates.