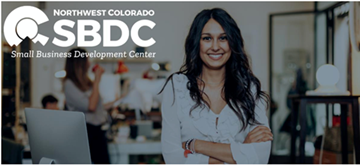 Small Business Relief Programs
The Small Business Administration offers different relief options to help businesses, non-profits, and faith-based organizations recover from the impacts of COVID-19.  View options here.
Paycheck Protection Program (PPP) Applications Now Open
Many lenders will have their own application, which will include the updated questions required by the SBA. Be ready and prepared to submit your application by utilizing the forms below to take to an eligible lender. The SBDC consultants are here and ready to help you with your application.
Get yourself pepared for the PPP to help outline the key elements needed in an application.document to help outline the key elements needed in an application. To promote access for smaller lenders and their customers, SBA is currently only accepting loan applications from participating community financial institutions. Lender Match can help you find a participating CFI.
Applications Here:
_________
COVID-19 Economic Injury Disaster Loan Application
In response to the Coronavirus (COVID-19) pandemic, small business owners, including agricultural businesses and non-profit organizations, can apply for an Economic Injury Disaster Loan (EIDL). The EIDL program is designed to provide economic relief to businesses that are currently experiencing a temporary loss of revenue due to COVID-19. COVID-19 EIDL APPLICATION
_________
Small Business Assistance Shuttered Venue Operators Grant
This grant offers emergency assistance for eligible venues affected by the COVID pandemic. To learn more about this grant opportunity, please visit sba.gov. You can also view a recent webinar about this grant program.
Frisco Business Assistance Grant Programs - Deadline Extended
During a special Town Council meeting on December 21, 2020, Frisco Town Council approved an emergency ordinance, which dedicated a total of $500,000 to two business grant programs, the Frisco General Business Assistance Grant Program and the Frisco Business Innovation Grant Program.
Businesses may apply for both grants if eligible.
The Frisco General Business Assistance Grant Program is a tiered program designed to help businesses who need the most support. Grant funding is based on loss of gross revenue or sales from January 1, 2020 through November 30, 2020, as compared to the same time frame in 2019, and business rent or mortgage amount. The General Business Assistance Grant Program offers grants from $2,500 to $10,000.
The Business Innovation Grant Program is intended to support businesses, which have been innovative during the pandemic and pivoted quickly to adapt to public health orders. The Innovation Grant offers up to $5,000 per business as reimbursement for expenses incurred for structural and/or technical improvements.
New Deadline
During the February 9, 2021 Town Council meeting, Council approved an amendment to the resolution, which established the Frisco Innovation and General grants, extending the grant deadlines for new or incomplete applications to March 31, 2021.
Resources to Support Businesses
Business Grant Opportunities
Business and Industry (B&I) CARES Act Program
Deadline: Sept. 15, 2021 or until funds are expended. USDA is making available up to $1 billion in loan guarantees to help rural businesses meet their working capital needs during the coronavirus pandemic.
CDOT's Can Do Colorado Community Challenge
The
Can Do Community Challenge
, an extension of the Can Do Colorado campaign that is spotlighting innovative businesses finding ways to keep going through the COVID-19 response, is asking local communities and their resident businesses to find new opportunities to restart commerce in ways that are safe and sustainable. There are 2 grant programs being offered: Revitalizing Main Streets and CanDo Community Telework Program.
Best Practices for Businesses
Require employees showing any symptoms or signs of sickness, or who has been in contact with known positive cases to stay home.
Connect employees to company or state benefits providers.
Provide flexible or remote scheduling for employees who need to continue to observe Stay-at-Home, who may have child or elder care obligations, or who live with a person who still needs to observe Stay-at-Home due to underlying condition, age, or other factors.
Encourage and enable remote work whenever possible.
Minimize all in-person meetings.
Provide hand washing facilities/stations and hand sanitizer.
Encourage breaks to wash hands or use hand sanitizer.
Phase shifts and breaks to reduce employee density.
Wear appropriate protective gear like gloves, masks, and face coverings and require appropriate use. (Additional Guidance)
Deputize workplace coordinator(s) charged with addressing COVID-19 issues.
Maintain 6-foot distancing when possible, and discourage shared spaces.
Frequently sanitize all high-touch areas. (Additional Guidance)
Post signage for employees and customers on good hygiene.
Ensure proper ventilation. (OSHA guidance)
Avoid gatherings (meetings, waiting rooms, etc) of more than 10 people.
Implement symptom monitoring protocols (including workplace temperature monitoring and symptom screening questions) where possible. (Additional Guidance)
Eliminate or regularly sanitize any items in common spaces (i.e., break rooms) that are shared between individuals (i.e., condiments, coffee makers, vending machines). (Additional Guidance)
Provide appropriate protective gear like gloves, masks, and face coverings and require appropriate use. (Additional Guidance)
Create special hours for people at higher risk of severe illness from COVID-19.
Encourage and facilitate 6-foot distancing inside of the business for all patrons.
Require use of protection like gloves, masks, and face coverings.
Provide hand sanitizer at entrance.
Install shields or barriers where possible between customers and employees.
Use contactless payment solutions, no touch trash cans, etc. whenever possible.