Business Excellence Awards
The Business Excellence Awards were created by the Summit Chamber of Commerce to recognize and reward the imagination, industriousness, innovation and achievements of business owners and operators in Summit County.
These businesses are the backbone of our community and this event provides an opportunity to showcase and celebrate their contribution to the economic vitality of this Rocky Mountain paradise we call home.
Once the need for an event like this was identified - one that offered businesses an opportunity to be judged and recognized by a panel of their peers – a committee was formed with people representing large and small businesses within our community. Together they researched best practices for excellence awards programs and chose ten overall categories for the awards:
Business of the Year in the small, medium and large categories​
Environmental Champion
Customer Service Champion
Best Place to Work
Marketing Champion
Best New Business
Workplace Wellness Champion
The Ben Fogle award, a prestigious award named for the founder of the Chamber
​Then last year, a NEW category was added in response to the desire of our business owners to recognize their greatest asset – their employees.
New for 2020 - The Best Team of the Year!
​From an inaugural year with over 100 businesses nominated in 10 different categories, to over 147 businesses nominated in 2019 this event continues to grow.
Join us in supporting our vibrant business community by nominating a business, attending the festivities or even marketing your business through a sponsorship.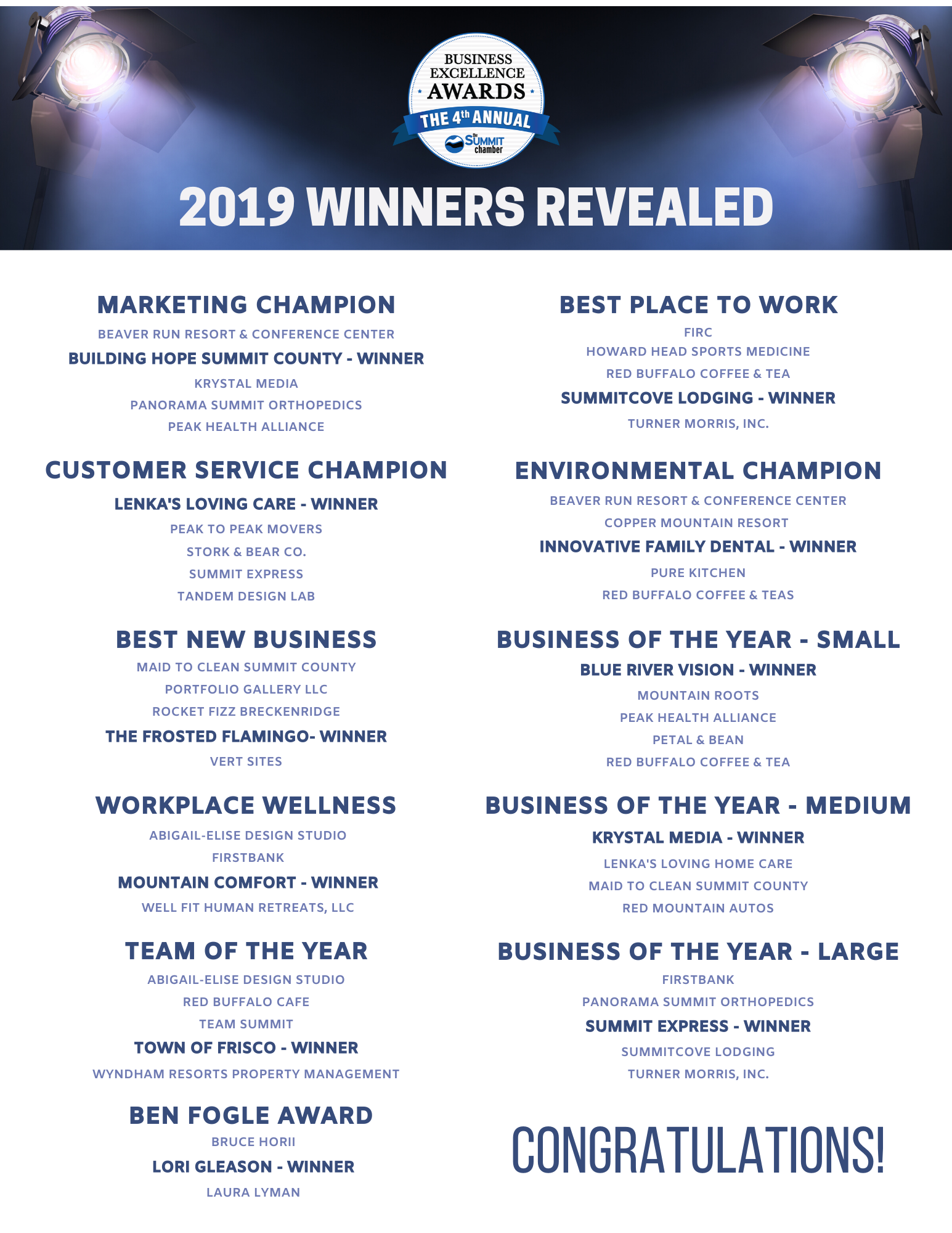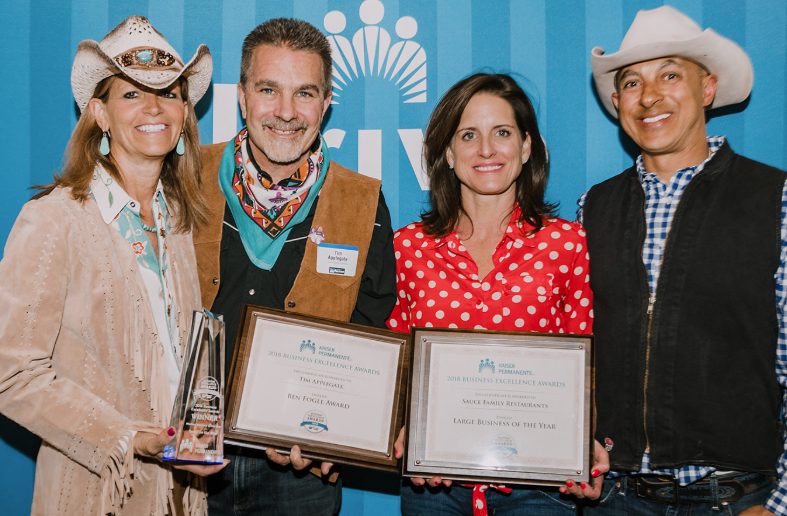 Sponsorship Opportunities
Get Involved in the Best Business to Business Marketing Opportunity in Summit County
Get your business in front of 350+ local business owners and leaders.
Are you a Business to Business provider? 
Then this is your chance to build a relationship with your ideal customers.  This event, produced by, and for, the Summit business community is the perfect showcase.  Here's how your business can get involved:
To learn more about these opportunities or review our sponsorship packages, please contact Angelique Lochridge at Angelique@summitchamber.org.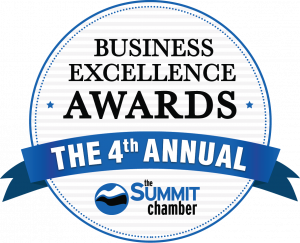 2019 Business Excellence Awards Recap & Results
Get excited for 2020 with a quick video recap of last year's event, or click on the thumbnail images below to view the nominees, finalists, and winners!